Home
Introduction
About Me
My middle name is Haynes which is reflected in the name of this site. I have a goal not to get rich from photography and I am quite successful in that aspect. I am active as a teacher of digital photography at the local university in their adult education program, on the board of a Macintosh User Group, and mentor for multiple potography clubs. I had a real job once where I worked in the computer industry at their frantic speed. Therefore, I now want to work at my given speed at helping others enjoy photography.
I retired from GM/EDS in 2007 after 45 years in the computer business. Roles included programmer, bit-head system programmer, analyst, supervisor, project manager, consultant. Hobbies include exercising my artistic side with photography. Being both right and left brained gives me the ability to see photographic problems from both sides.
When I was small, I took pictures with a Brownie Hawkeye camera. I bought my first Nikon "F", used, for $212.00 in 1967. That was a small fortune in those days when gas was .19 cents a gallon. Anyway, my photography waned a bit over the years until the digital revolution came about.
What's in my bag, primarily a Nikon D300 DSLR with a 10-24mm ultra wide angle lens and a 16-85 mm medium range lens. Occasionally, I use a 70-300 mm telephoto when animals are nervous or dangerous. I have also switched to FX D800 with approproate lenses over the last year but I have kept all of my older DX cameras.
I do use a fill flash during daylight hours. I like to play with a small studio set-up with 64 inch umbrellas and multiple Alien Bees B800 mono-lights. I also have a couple of Canon point and shoot cameras.
Style
Street Art - Midland Michigan
I like to experiment so I guess you could say I have half dozen styles. I like ultra wide- angle photography. I like to get very close and let the wide angle distortions do their thing. This type of photography takes a lot of care because distortion done incorrectly can look very jarring. In this case I wanted the body smaller and the head larger to look like a caricature.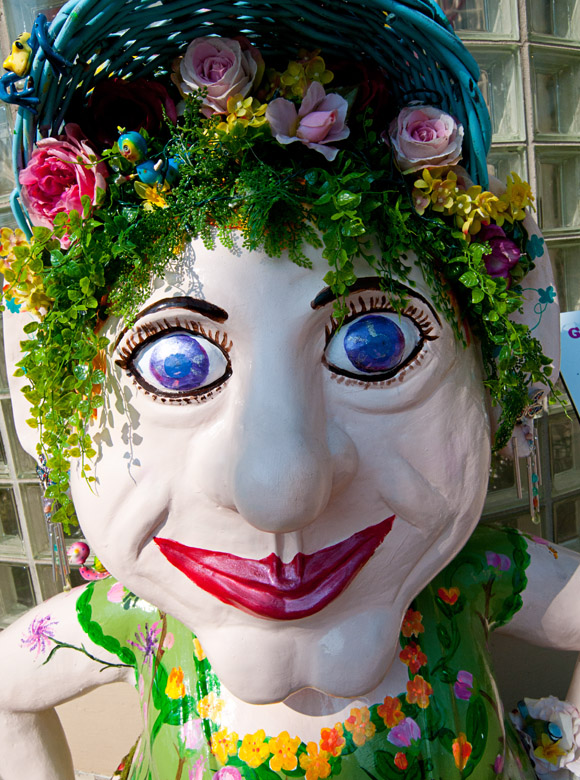 Dahlia Hill - Midland Michigan
Flowers are fun but even though they are beautiful, they sometimes need a little extra boost for the WoW effect. A little ethereal white edge blurring in Photoshop really makes this picture.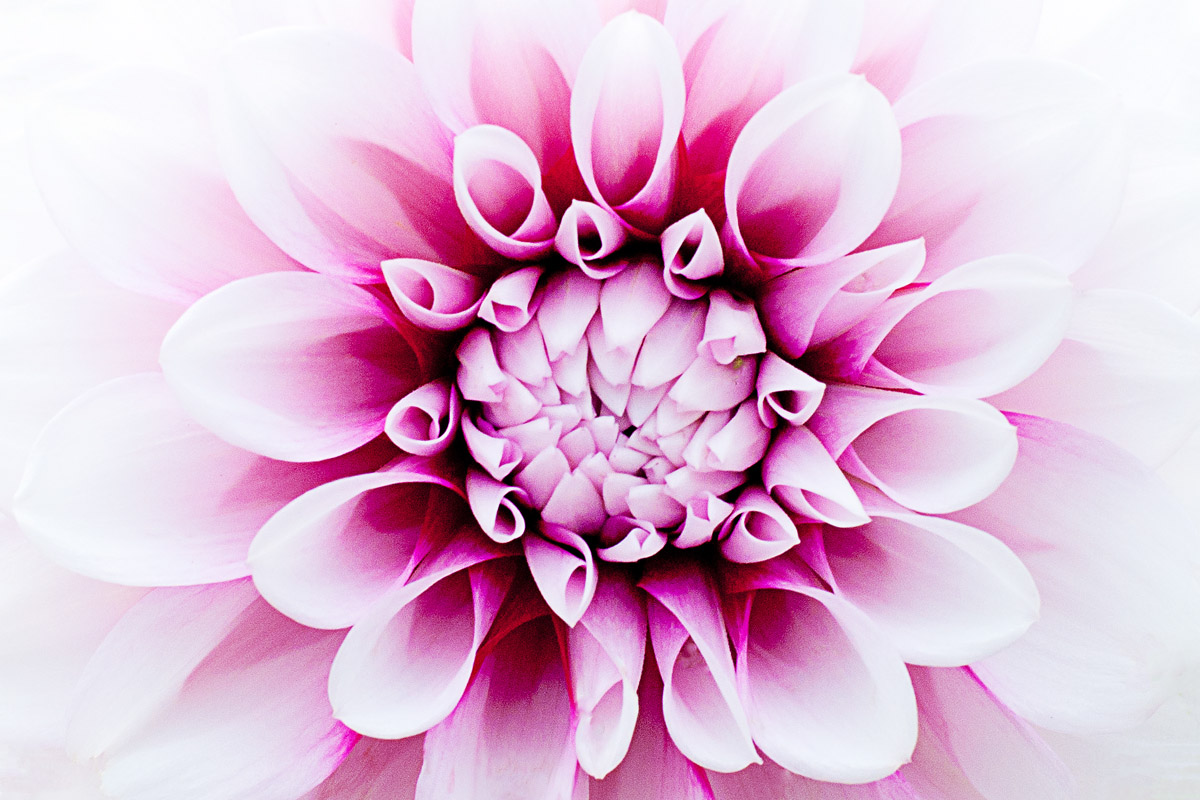 Lake Superior - Far North and still be on land
I don't think a sea kayak would do the trick. Super telephoto with about half mile to the big wave. Notice the house on the shore. Who is going to win.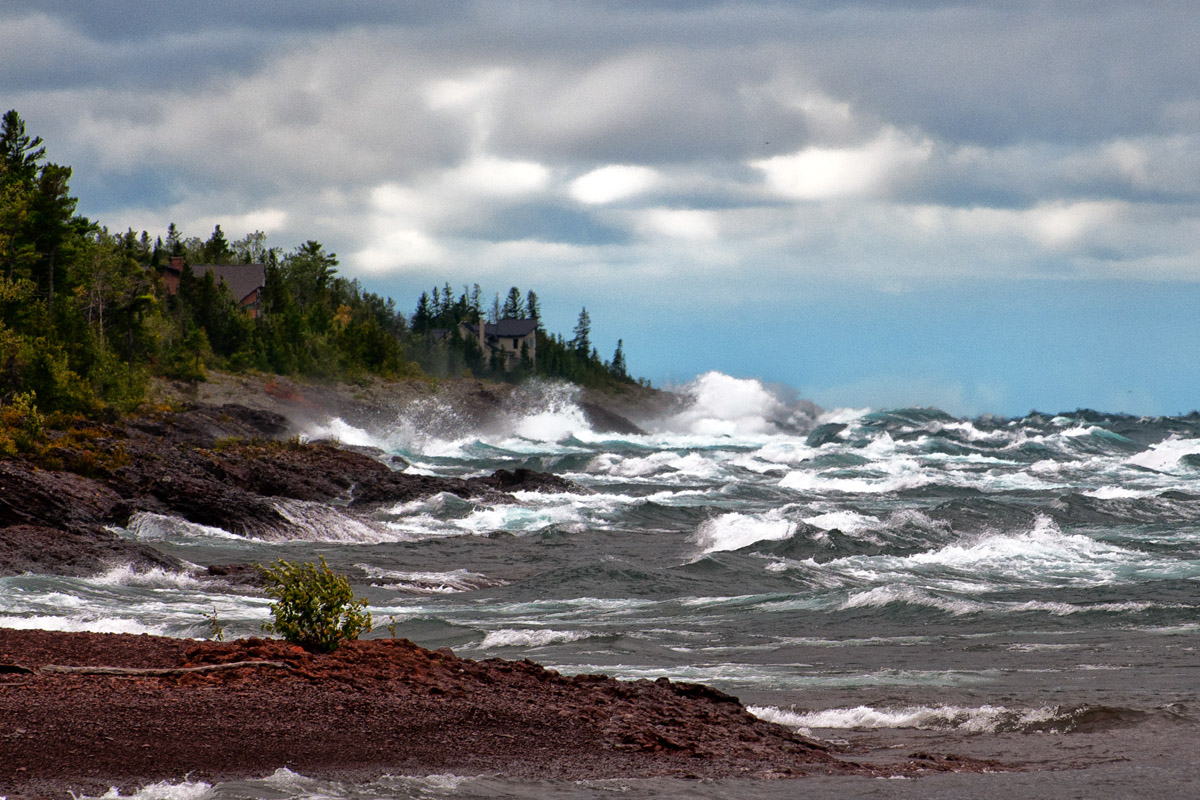 White Fish Point Harbor - Paradise Michigan
Old stuff is fun to play with. Even though it was far North, I gave it a Miami Beach Art Deco look. I had seen this old boat multiple times lying in the bushes and finally it dawned on me what I wanted to do with it. So I finally clicked a picture.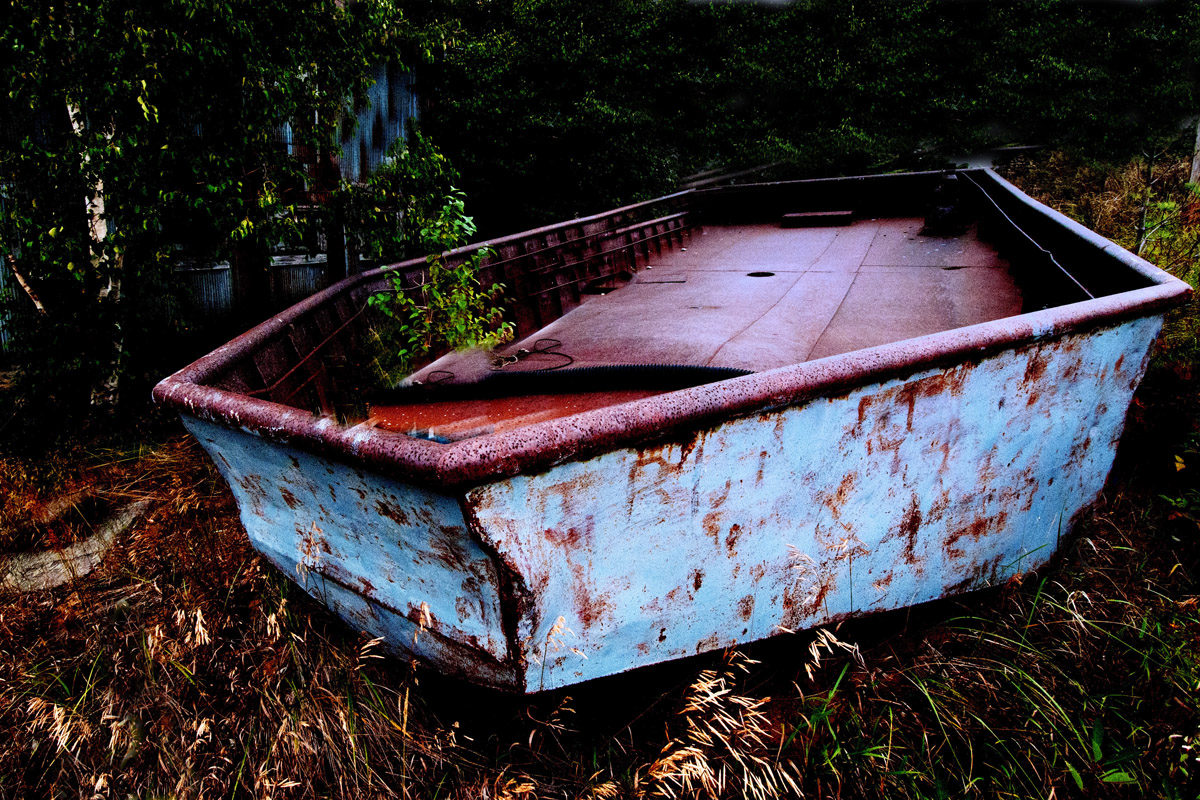 Home